World Diabetes Day: All You Need to Know About Diabetes on This Day…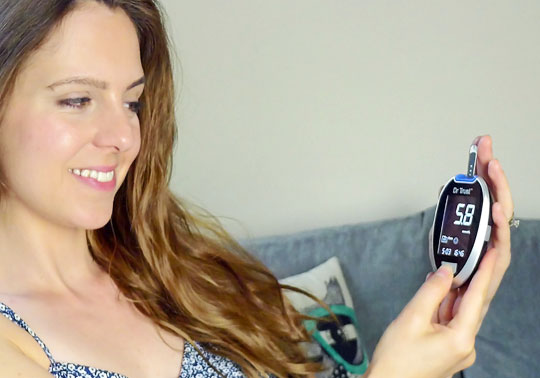 World diabetes day, the largest diabetes campaign in the world, is celebrated on November 14 every year. The campaign has over 160 countries and 230 member associations of the International Diabetes Federation participating in it. This campaign came to existence in 1991 to fight the alarming rise of diabetes throughout the world.
On this day, there is a lot to know about diabetes. Some unknown facts, some myths that need not to be believed, its prevention, its effects and much more have to be revealed. Let us explore more.
What is Diabetes?
Diabetes Mellitus (DM) is a chronic and metabolic disease which is caused due to high blood sugar levels. It occurs when pancreas is not able to produce enough insulin or when the body fails to effectively use insulin produced by the pancreas.
There are three types of diabetes prevalent in the world- Type 1, type 2 and gestational diabetes. There are many healthcare devices and healthcare equipments offered by Dr Trust that are used to monitor and thus prevent any type of diabetes.
How can it be prevented?
People need to adopt a healthy lifestyle that helps them to steer away from this severe disease. Some prevention steps need to be kept in mind in order to avoid diabetes.
Cut down sugar and refined carbs from your diet
Keep working out regularly
Drink as much water as you can
Try losing weight if you are overweight
Eat a high-fiber diet
Avoid sedentary mannerisms
Avoid large food portions
How can it be monitored?
Dr Trust offers a wide range of healthcare equipments which are used to monitor blood sugar levels. These devices are known as glucometers They provide readings by determining the blood sugar levels in blood. The glucose in the blood reacts with the chemicals in the strip. Then, electrical currents pass through, determining the level of glucose in the sample and providing numerical results within seconds. Glucometers offered by Dr Trust meet FDA regulations which ensure complete accuracy in measurements. Dr Trust has made monitoring your health at home very easy. Many unique features are instilled in the device that makes it distinctive from other blood glucose monitors.
Let us celebrate world diabetes day this year with utmost zeal and enthusiasm and working our bodies out. Let us take a pledge that we would steer clear from all the negative habits that take us closer to diabetes.