trusted
for life
YOUR HEALTH, OUR RESPONISIBILITY
Dr Trust strives to enhance the quality of lifestyle by providing with the most trusted and innovative health care and wellness products.
welcome to
dr trust
Driven by the passion for innovation, we at Dr Trust endeavour to provide our customers with the latest medical inventions with an objective to promote good health and wellness all around the world. All the medical devices and health monitors provided by Dr Trust are supported by accurate, latest and ground breaking technologies, innovated at our headquarters in NY, USA.
Bp Monitors With
Advanced Technology
A heart attack cannot be predicted, but the chances of this risk can be lowered by keeping an eye on your regular Blood Pressure changes. It means having a highly accurate BP monitor at home is the smartest way to prevent this risk. Dr Trust is the most trusted brand used for BP measurement at home, nursing homes and hospitals.
THERMOMETERS
Infrared thermometers are must have multifunctional tools that every home needs. They give you instant readings of the temperature of almost everything in your house. You can even measure the temperature of your body by sensing the skin's infrared emission. Well, Dr Trust is the most reputable brand in this segment…
PULSE
OXIMETERS
If you are looking for the best pulse Oximeters in the market, Dr. Trust is the most trusted brand. The brand has earned the highest score for innovations and appreciated by doctors, respiratory therapists, and other professionals for providing Pulse Oximeters that you can clamp easily to your finger to detect oxygen level in your blood.
WEIGHING &
COMPOSITION
SCALES
Infrared thermometers are must have multifunctional tools that every home needs. They give you instant readings of the temperature of almost everything in your house. You can even measure the temperature of your body by sensing the skin's infrared emission. Well, Dr Trust is the most reputable brand in this segment…
Recent Blog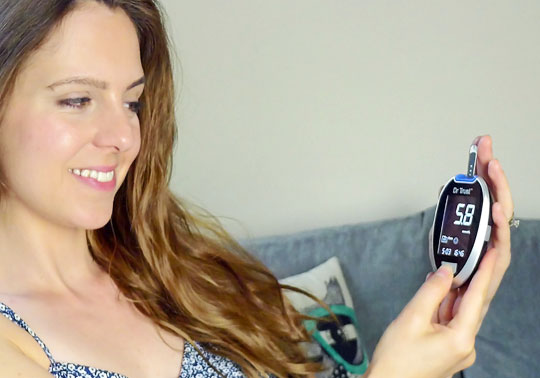 February 16, 2021, by admin
World Diabetes Day: All You Need to Know About Diabetes on This Day…
World diabetes day, the largest diabetes campaign in the world, is celebrated on November 14 every year. The campaign has over 160 countries and 230 member associations of the International Diabetes Federation participating in it. This campaign came to existence in 1991 to fight the alarming rise of diabetes throughout the world. On this day,…
Read More
Subscribe To
Our Newsletter